What are some of the worst mistakes you can make when building a website? There are quite a few possibilities. Creating a new site is an exciting process, and many people, in their hurry to get started, overlook some important principles.
Having a website can be a powerful way to draw attention to your product, company or brand. Yet this only happens if you set up your site in the proper manner. Making mistakes can reduce the number of visitors you get. It can also turn off the people who do show up!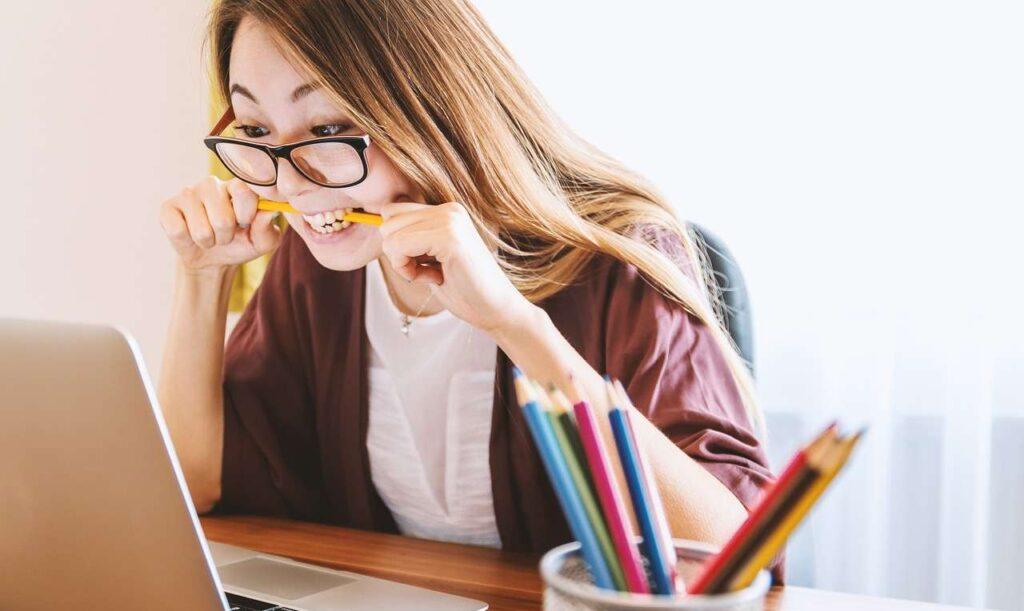 The following are some of the most common mistakes website owners make, along with some tips on how to avoid these problems.
Poor Choice of Domain Name
Your domain name is the address of your website on the Internet. This is where you have to start when it comes to creating a website. A domain name that's too long, hard to remember or not relevant will put you at an immediate disadvantage. Until recently, SEO experts would advise you to get an "exact match domain". In other words, a domain name that contains the exact search terms people are likely to use when searching on the search engines. An example of an "exact match domain" is howtotrainadog.com. Yet Google and other search engines no longer favor such domains as they once did. There's nothing wrong with them, but you don't have to get an exact match domain for it to be effective. Your domain name must, however, be relevant to your site's topic! Seek out a domain that's as short as possible. It's best not to have hyphens, but one hyphen is acceptable. Try to stick to domains that are .com, .net, or .org. You can also use .info, but most of the other extensions make the site seem less professional.
Unreliable Web Hosting
There are many of web hosting companies out there. Many are good, but there are also some that aren't trustworthy. Very cheap web hosting is not such a bargain if your site suffers downtime, slow loading times, or security vulnerabilities. SleekHost is a great option because we offer the same established and reliable hosting products and support as those offered by more well-known companies. We just take a smaller profit margin, so our prices are cheaper for the same products.
Lack Of or Outdated Search Engine Optimization
Search engine optimization is still important for websites. Yet you have to do it in a way that's consistent with Google's latest updates. Google is constantly updating the requirements that they use to rank sites. So, keeping up with these updates is very important to get good results. Here are some good basic SEO tips to remember and implement on a consistent basis:
Use keywords strategically: Use several strong keywords in your site's content, but don't overdo it. If you overuse keywords, known as keyword stuffing, the search engines will penalize you. Google has gotten very good and understanding language, so using keywords in an inorganic way can hurt your site ranking.
Use Google Search Console: This tool allows you to manage how your website shows up in the Google search results. You can submit pages for indexing, add sitemaps, see performance metrics, and more.
Setup a sitemap for your website: Sitemaps help search engines to understand the structure of your site so that they can easily find all of the pages that need to be indexed.
Get quality backlinks: Links from other sites are the key to off-site SEO. Yet you have to be careful not to get cheap or low quality links. Links should be coming from high quality and relevant sites. On top of that, it will be much better if they are from a diversity of sites.
On-site SEO: Aside from publishing quality content, this also refers to how quickly your site loads and how easy it is to navigate. To speed up your website, you should use a good web hosting company and optimize your website for speed, ease of use, and mobile friendliness..
Use an SEO Plugin: If you use WordPress, you can use a plugin like Yoast SEO. This will show you where you can improve your Search Engine Optimization.
Your Site is Difficult to Navigate
This was discussed in regards to SEO, but it also will make your site unpopular with visitors. You should make it simple for people to find the main content on your site. Put the links to your main pages on your top menu. The links to less important pages can be in submenus or in the menu on a sidebar. If you have a larger site, you can have an HTML site map to make this easier (XML site maps are for SEO, but HTML ones are mainly for visitors). A search feature is also helpful for larger sites. If you site makes it easy for your users to find what they are looking for, you will get better results and your users will possibly consider your site in the future. You should also make sure your landing page is relevant and contains any key offers you want people to see.
Too Many Distractions
Some websites have features that annoy or distract visitors. These annoyances can cause the user to bounce (or leave the site after only one page), or cause the site to load slowly, which can also cause a bounce before the user ever sees any of your content. This may include:
Too many ads: You want to monetize your site, but don't overdo it with ads. My advise is, put the advertisements in the sidebar, and for the banners, try to make them smaller.
Pop-up Windows: Many people find popups to be annoying. If you must use one, make sure the user has a chance to see the content they may be seeking first. Exit intent popups are a good way to ensure that users aren't bothered too soon.
Clutter: If your site is too cluttered, it's hard for people to focus on anything. If you are using any content management system, try to change to a cleaner theme. Clutter can also lead to slow load times.
Video or music that appears right away: Don't force your visitors to watch a video or listen to music or a spoken message as soon as they land on your site. Many people will immediately leave your site if you do this. Let them click on such content if they want to.
Conclusion
There are certain mistakes that can undermine your efforts when building a website. As you can see from the above discussion, certain elements (or lack of elements) can make your site inhospitable to visitors or cause the search engines to penalize you.
If you're not sure about something, you should do some research or consult a professional before putting it on your website. The more planning you do in advance, the better your chances for success. This starts with your choice of a domain name. You should also carefully consider the web hosting company you choose, your site's design and the type of content you place on your site.
A successful website requires you to get many different things just right. If you neglect anything, or overdo it (such as by having too many ads or clutter on your site), your efforts will yield poor results. The good news is that you can always learn from your mistakes. Even if you've done certain things wrong on an existing site, it's never too late to make changes!